Business Management Systems Support
As related to ZAETRIC services, "business management systems" (BMS) refers to the methodology of business planning and operational execution used or desired by our clients. These systems include, business or execution plans, policies, procedures, and business or technical processes / workflow. The BMS define how a company works to achieve an efficient and profit-oriented goal.
ZAETRIC BMS support addresses the challenges faced on the business side of engineering, project management and sales activities. Our services cover the business areas of process/workflow, procurement / contracts, and startup/admin to ensure the most effective process and / or work output.
ZAETRIC business management system support is offered in but not limited to the following business areas:
Using BMS support and technical writing services, ZAETRIC can develop key operational and control methods and documents related to these topics.  These methods and documents are developed based on the client's individual needs.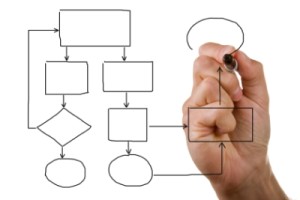 More information about ZAETRIC technical writing services can be read at "Document development, merging and editing of a wide range of document types" and "Technical writing for a variety of subject matter topics".
Please contact us for a review and proposal to address your BMS challenges.
Company services brochure and white papers can be found at "Brochures & Papers".